Mike's Folk Art Blog
by Gregory & Karen Mack on 12/09/17
A note from the artist:
7/2/17
Denny and I are so glad to be working with you two. You are a bright spot in the world of folk art. Your care, and attention to detail are admirable, and have earned our trust and gratitude. Thanks a bunch, and proud to know you.
Cher Shaffer
by Gregory & Karen Mack on 12/09/17
A note from the artist:
11/19/17
Thanks again to Mike's Art Truck for putting on the recent show of my work 'Carefully Cut: Tin Can Collage by Thomas Graham.' You did a wonderful job with every part of the show.
The venue was wonderful and the way you hung and displayed my work showed it off to its best advantage. Prior to the show your press release was very informative and flattering and I was impressed by the amount of publicity you generated. I loved the posters and cards for the show and I used a bunch of them quite effectively. Your handling of all aspects of sales and shipping and your modest commission were greatly appreciated. All my questions were dealt with promptly and effectively and I hope that we can work together again in the future.
You are true friends of the arts..................Thomas
by Gregory & Karen Mack on 12/17/12
Here's Sam enjoying his shady spot at the Lake Norman Folk Art Festival in October.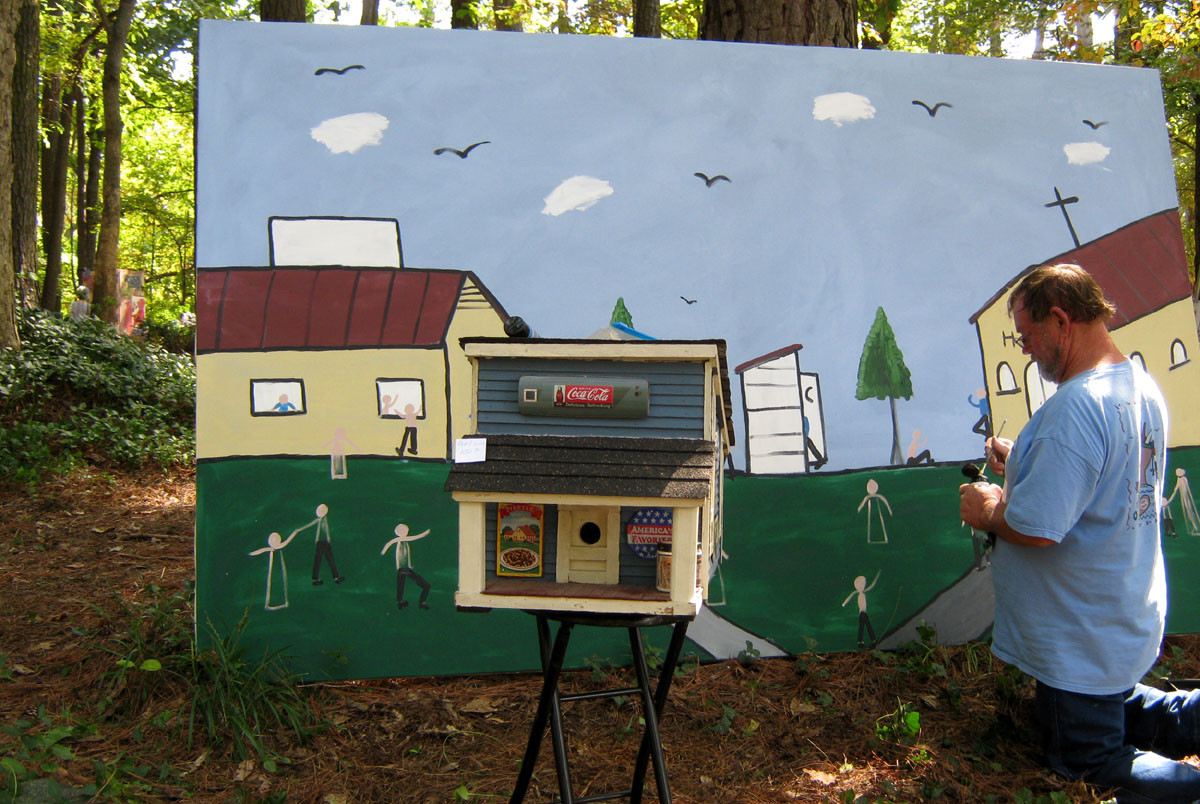 by Gregory & Karen Mack on 08/05/12
We all have em. Now here's a new place to put em.