Willie Tarver worked hard all his life to be a successful provider for his family and it was on his job repairing cooling systems that he first picked up a welder's torch. Following work to other parts of the country, Willie eventually returned to his native Georgia.  He began his work as an artist in the late 1950's, making cement tombstones, some of which can still be seen in the local cemetery. His early creations outside of the graveyard were large painted cement figures. These were created over metal armatures that he constructed out of scrap metal which he welded and cut. Eventually the armatures become the art pieces themselves, as he experimented with finishing them off without cement. Now most of his available work is in metal sculpture. He and his wife Mae now live on Tarver Street, because, he says, the only way to get it paved was to pay for it. He is busy constructing a garden of cement in his backyard.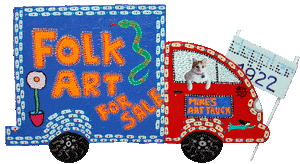 BOLT GUITAR

10" x 28" X 6"

BOLT SAXOPHONE

19" x 16" x 5"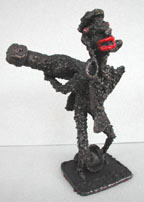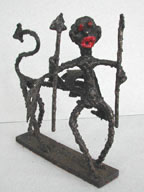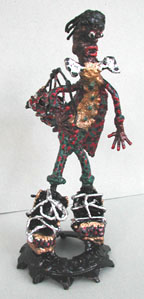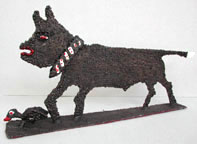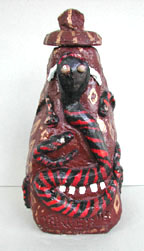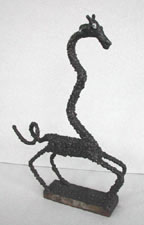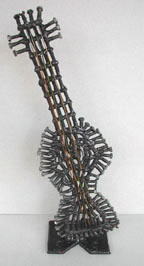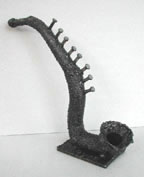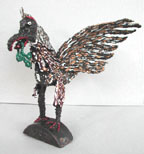 DRAGON

17" x 27" x 26"

$900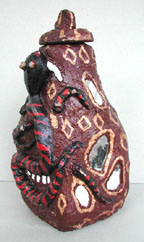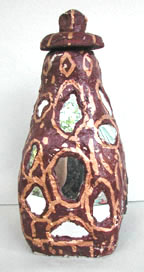 Willie's version of the southern pottery face jug is made of cement with mirrors imbedded.

This man is struggling under the burden of alcohol. He has already dropped and stumbled over his empty glass.

Willie and his wife Mae worked together on projects in cement. While Willie began to work more and more with metal, Mae continues to work in cement. She doesn't always differentiate her work from Willie's. She says "It's all Tarver."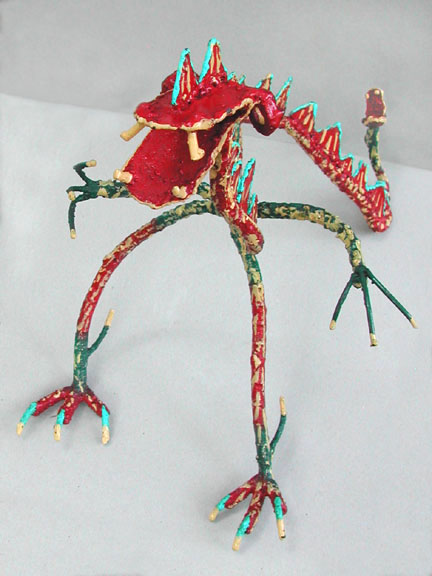 Below are some examples of Willie's artwork. There are many pieces like these that may still be purchased from Willie's family. Feel free to contact us to check availability.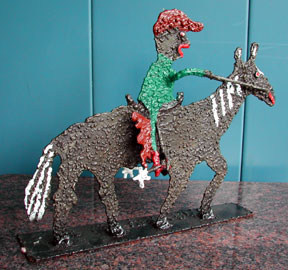 These two pieces are available directly from us.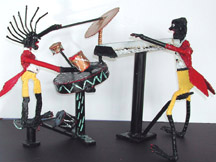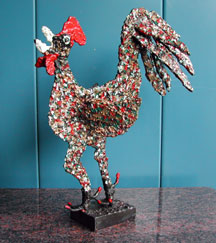 Questions about an item or an artist?...