Jim Shores brings life to discarded objects by transforming them into imaginative sculptures & assemblages. Broken tools, obsolete machinery, aluminum cans, and metal signs are some of his basic materials. Old sewing machines and radiators are a virtual goldmine. Fond of faces & fishes, Jim tends to see them everywhere and he recreates them in the most unlikely places. His garden of yard art and bottle trees is legendary. And as you can see by the photo, Jim stands behind his art.



Questions about an item or an artist?...ready to buy?...

September 1 through November 2, 2017

Historic Alexander Dickson House

Hillsborough, NC

SUNNY TILLER

16" diameter

scrap metal assemblage

SOLD

MADAME CHAIRWOMAN

12" x 19"

scrap metal assemblage

SOLD

SING IT JAMES

10" x 12"

scrap metal  assemblage

$100

SPEED FISH

21" x 7"

cut metal sign

SOLD

HEALER IN THE WHEEL

12" x 14"

scrap metal assemblage

SOLD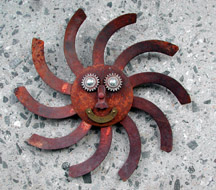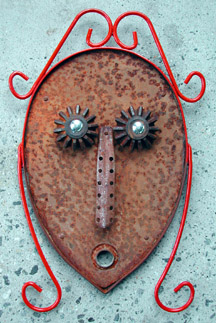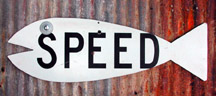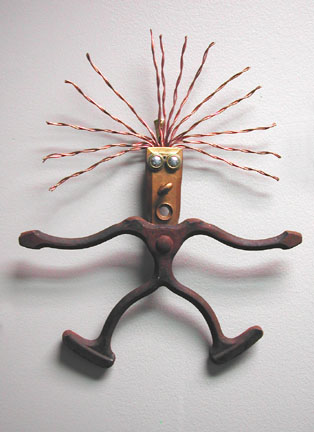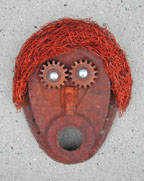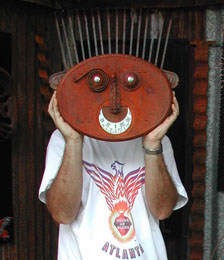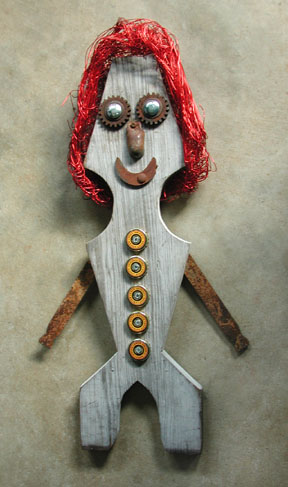 SISTER PICKETT

8" x 16"

scrap metal & wood assemblage

SOLD

Photos from our evening in Jim's garden are on our Flickr site. Have a look:

CHOOSE AN ARTIST

FROM THE LIST