Self-taught artists Charlie and Susan Frye are deeply connected to their hometown of Lenoir, located in the Appalachian foothills of Western North Carolina. Committed to maintaining and sharing this connection, they own and operate The Folk Keeper Gallery, a combination art studio, gallery, shop, classroom, and home in the town's center.

Charlie Frye's bright colorful paintings convey his love for the land, the animals, and the people of Appalachia. He prefers to paint on scrap wood or found objects, and he often adds a scrap-wood or recycled frame. His art is driven by his desire to preserve the memories of vanishing lifestyles.

Complementing the paintings in the current exhibit are Susan Frye's found-object assemblages and recycled creations. Susan uses scraps of tin, wood, and twine, abandoned kitchen utensils, and mismatched buttons to evoke memories of simpler times.

For more about Charlie and Susan, visit their gallery website at www.folkkeepergallery.com. Or drop by the Folk Keeper Gallery & Antiques, 902 West Avenue, Lenoir, NC. 

HAPPY PIG

14" x 12"

acrylic on wood

in artist's frame

$125


Questions about an item or an artist?...ready to buy?...

CHOOSE AN ARTIST

FROM THE LIST

September 1 through November 2, 2017

Historic Alexander Dickson House

Hillsborough, NC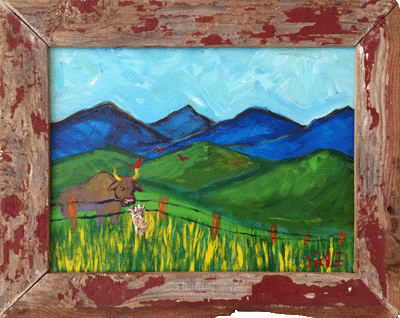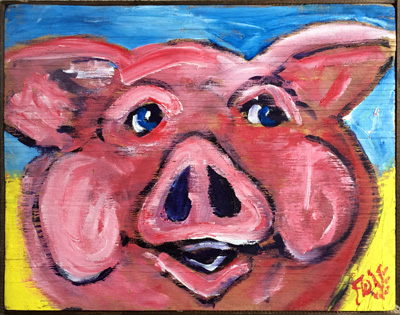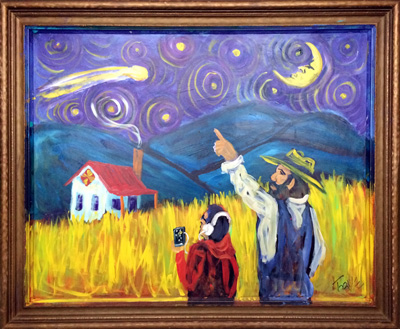 YOU MUST LOOK UP TO SEE THE WORLD

35" x 30"

acrylic on wood

in recycled frame

$600

THE EAVESDROPPERS

20" x 16"

acrylic on wood

in artist's frame

$225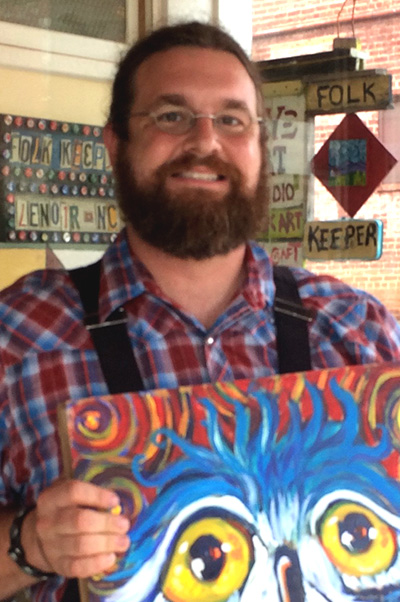 Art by Charlie

& Susan Frye



June 8, 2018

through August 8, 2018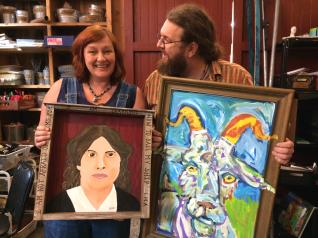 Historic Alexander Dickson House

150 E. King Street

Hillsborough, NC 27278

free admission - free parking

Visitor hours:

MON - SAT, 10 am to 4 pm

SUN, 12 pm to 4 pm